by Kori Ellis
Roy Teeluck (of Roy Teeluck Salon in New York and Miami) has the perfect hairstyle for hot weather — an easy updo. This updo will get that hair out of your face and off your neck when the weather is hot and sticky. Check out his tips and tricks for the hautest hot-weather hair ever.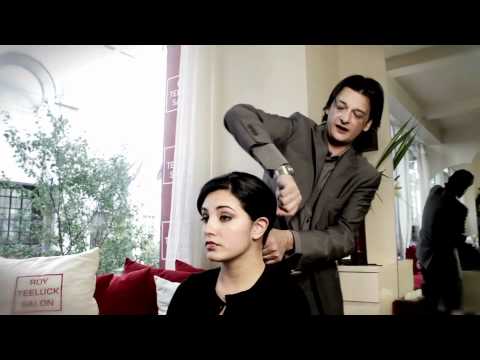 Roy Teeluck told Lynden Halpern of Sheckys.com, "Summer updos should be unfussy and unstructured. One of my favorite looks right now is a ballerina bun. Gather hair in a ponytail at nape of neck, securing with an elastic, then twist hair strands as you roll it into a bun. Secure with bobby pins. The bun shouldn't be perfect; let a few loose ends stick out for added softness."
Teeluck suggests: "Minimize use of styling tools such as blow dryers and flat irons. An excellent cut and the right product will allow you to make the most of your hair's natural texture. Don't fight it, work with it!"
His three go-to hair products for creating the perfect updo are L'Oreal Professionnel Infinium Hairspray for hold, L'Oreal Professionnel Smooth Essence Weightless Smoother to smooth the hair cuticle and bobby pins in a range of sizes.
More about summer beauty
10 Summer beauty essentials
Summer beauty woes and how to solve them
8 Great summer beauty fixes
Kori Ellis is an editor and writer based in San Antonio, TX, where she lives with her husband and three children. Kori has been published in dozens of magazines, newspapers and websites worldwide, writing about everything from fashion to fantasy sports.